Quality Tree Service You Can Trust
Williams Tree and Stump removal has been in business in the Gig Harbor area for 10 years, and brings years of experience in the tree removal business to your home.
If you have a dangerous tree, or a tree that has been damaged in a windstorm or landslide, we can take care of it in a safe, professional manner, while avoiding further damage to your yard and home.
Get your free estimate by filling out our contact form, and we'll send someone over to assess your tree removal situation, and get you a fair price.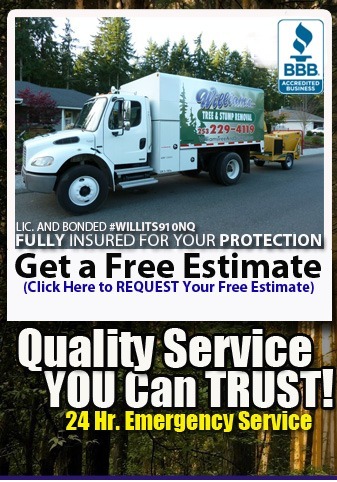 "Mike and his crew are the best!"
He has an incredibly talented group of Veterans working for him. They limbed up 28 Big firs, cut down 3 smaller trees and cleaned it all up in one day!
2/18/19 - Dana Cuccia, Gig Harbor, WA